Making sense of the Syrian revolution:
U.S. bombs won't save Syria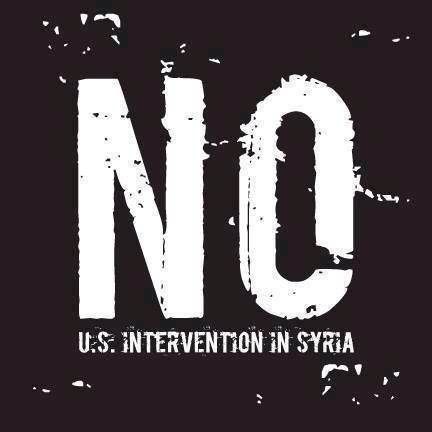 Thursday Sept 12, 2013, 7 PM
358 Washington Street


Dorchester, MA 02130 (directions)
(Four Corners/Geneva Stop on Fairmount Line, Bus 23)
Call/text (617) 506-3762 in case you get lost!
It's tough to make sense of the debate on Syria. Obama and others favor bombing on humanitarian grounds -- but ignore the chemical weapons the U.S. and allies have used on civilians in other places. Some are against it, with Islamophobes claiming we shouldn't be supporting the "terrorists", and a few on the Left claiming Assad should be defended as "progressive".

We stand against imperialism and for Syrian self-determination & revolution from below. Only the Syrian people can complete their revolution against Assad. As American socialist John Reed stated "Uncle Sam is not one ever to give anybody something for nothing. He comes along with a sack stuffed with straw in one hand and a whip in the other."

Join in a discussion to begin making sense of what's going on in Syria, and figure out an alternative perspective from the mainstream rhetoric.


Then, join us as we continue to discuss the future of the Boston ISO, and how we can best organize ourselves in this period.